1 | 2 | 3 | 4 | 5 | 6 | 7 | 8 | 9 | 10
Jennifer Love Hewitt is wearing a full regular bang with her long hairstyle. For a different look, the bangs can be swept off to one side from a deep side part.
SEE MORE Hair Bangs
This was a gorgeous style for Jennifer at the Spike TV Scream Awards. She wore her hair in flirty layers which sat beautifully on her shoulders, while the ends of her layers were sliced to give her style a wispy and soft finish.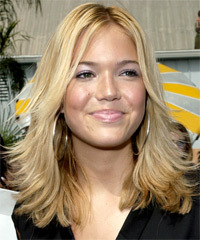 This was a great flicked look for Mandy's fun golden blonde locks. To achieve this funky style, textured layers were cut from her top to her ends to create an even flick and to add volume to her top section. This style will work best on long face shapes.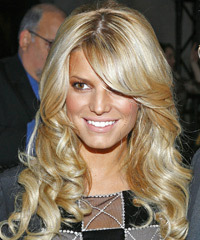 This was a divine hairstyle for Jessica at the 55th Annual BMI Country Awards. Her long tresses were layered up to her mid-lengths for balance and shape, and sexy side swept bangs were added to compliment her facial features perfectly.