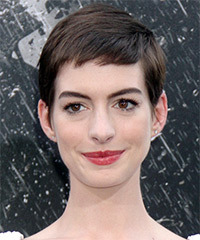 With online hair style imaging software, you can now try on different looks before youeven go near a pair of scissors. What a great way to avoid the bad hair cut and the disappointment.


Are you not sure if you should get bangs or not, check out all the different types and styles of bangs in our bangs galleries. A great way to get an idea of how bangs will look is to actually try them on! See your current hair style with bangs before you get the bangs cut.

Try the styles on, and even get styling information and details on what type of hair texture the style is suited for. You can even print out all the styles that you like and take them to your hair stylist to show him or her what you would like.

A picture is worth a thousand words they say. And taking a picture of yourself wearing the hair style that you want is the best way to communicated with your stylist about exactly what you want. No surprises. Click Here to see online demonstration of how easy it is to find a new hair style.

Christina Ricci Hair Styles with Bangs

Christina Ricci is wearing a long blunt hair style that features many layers and short bangs.

Create an extra smooth finish, like Christina's by running a flat iron from roots to the ends. Blast the hair with a shine serum for that extra shiny look.

Short, choppy bangs will work for fine or thin hair. The layers help to make the hair appear fuller and more defined.

If you want to make a statement with this style, add a few bold highlights to your hair or even try a new all over color.